SAT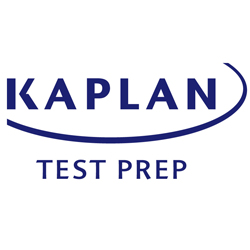 Description
You have plenty of things to worry about without stressing over the SAT. Find out more about the test and compare Kaplan's prep options so you can figure out which option is best for you.
Related BSC Test Prep Listings
SAT Prep Course Plus
In addition to either an in person or live online class, get three hours of one-on-one tutoring for extra support and strategies to help you conquer Test Day. Build custom quizzes and work with your expert teacher(s) to create a study plan that helps you focus on your weak...
more
SAT Online Tutoring
Looking for SAT help on your schedule? Varsity Tutors connects you with subject-matter experts who can work with you face-to-face using our award-winning Online Tutoring Platform. This allows students and tutors to hold sessions anywhere, anytime, with the convenience of our...
more
SAT Tutoring
Kaplan offers both In Person and Live Online tutoring, so you can choose the best option for your learning needs. Tutoring packages include either an in person or a live online course to complement your one-on-one prep...
more
SAT Self-Paced
Kaplan's Self-Paced Course lets you prep at your own speed and on your own schedule. With over 40 hours of video lessons and 4 full-length practice tests, this is the perfect option for the self-motivated student...
more